I'm very excited to announce that JACK'O'LANTERN is live and available for purchase on Amazon!  Here's the blurb:
Four young wanna-be Halloween vandals are terrorizing the far side of their neighborhood by smash pumpkins, and they encounter a jack'o'lantern that is by far the largest and ugliest pumpkin they've seen this night. But this pumpkin is more than it appears to be…
A mild horror short story of about 1300 words.
Contains two bonus stories (NEITHER IS HORROR):
The Moment (about 1500 words) and
Sarah's Puppy (about 1000 words)
and a short Author's Note
And the cover: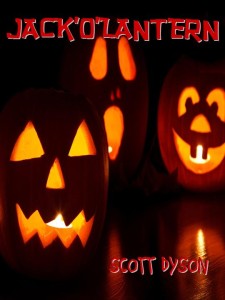 Please check it out! It is available for sale for $0.99. Thank you!
*****