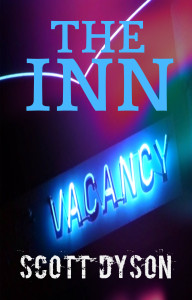 Today is the last day that
THE INN
will be priced at $0.99. 
In case you aren't aware,
THE INN
is a 37000 word horror novella.  The description from its Amazon blurb:
BAND TRIP TO PERIL... The Jackson High School Band and student director Kimberly Bouton are making their biennial journey to a music festival in the deep South for fun and educational opportunities. Kim expects to deal with hormonal teenagers, a severe lack of sleep, and long boring bus rides, but the roadside inn where the band stays on their visit hides a sinister secret – and it translates to unimagined horrors for students and teachers alike... Check into THE INN, where the guests are the entertainment...
Tomorrow it will go up to $1.99.  So if you see this today and you were thinking that you might want to grab it, procrastinate no longer! My 25000 word novella
THE CAVE
will remain priced at $0.99, as will all of my short fiction and short fiction collections. ****