This is where you will find links to my short stories, novellas and novels as they become available!
---
ODD MAN OUT, $2.99 at the Amazon Kindle Store. Enrolled in KDP Select and Kindle Unlimited. (A 34,000 word novella)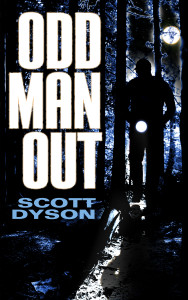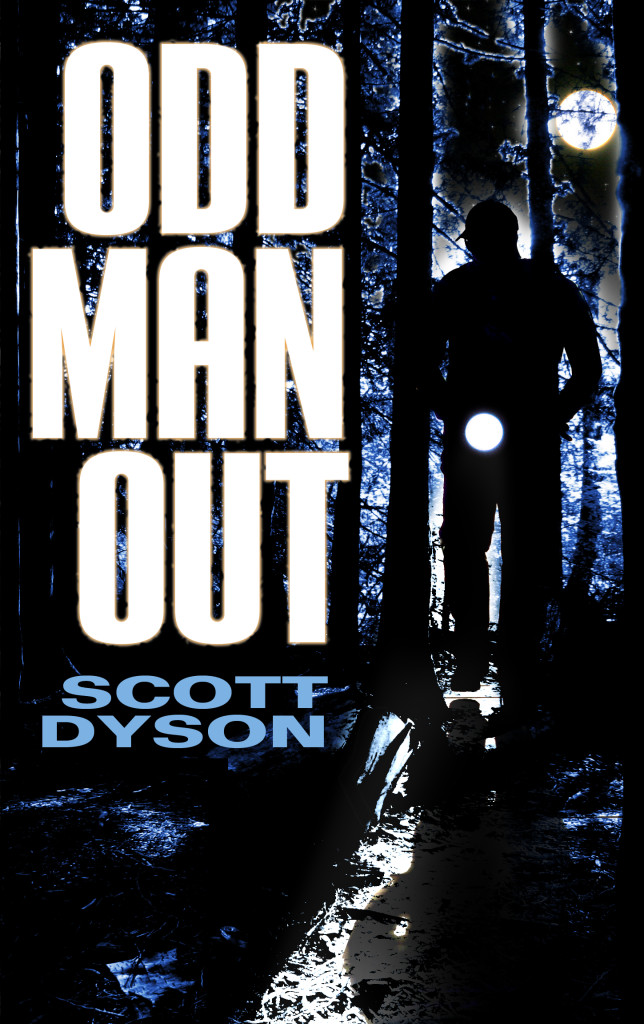 It's going to be one crazy weekend. Crazy enough to kill…
Everyone has always enjoyed the annual Halloween getaway at Roger's cabin, even if some of Roger's games are a little… strange. And this year, it's once again Roger's turn to pick the game they will play.
Roger wants everything to be perfect so he's put a great deal of thought into his scavenger hunt. After all, he loves Amy and he's determined to win her heart.
He's also determined to deal with Amy's fiance, Paul. Paul pretends that he and Amy were destined to be together. That Paul didn't steal Amy from him. That he and Paul are still best friends.
The meals, the campfires, the game, it's all part of Roger's revenge plot. Only he didn't plan on his assistant driving to the cabin and screwing everything up.
But what's a few more murders, between friends?
RECIPROCAL EVIL, $2.99 at the Amazon Kindle Store. Enrolled in KDP Select and Kindle Unlimited. (A 52,000 word short novel)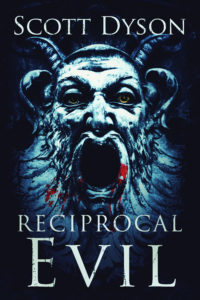 There's a serial killer on the loose. And he might be working for the Devil…
Student Chris Jones is obsessed with finding meaning in his life. Researching the historical existence of evil, he falls down the rabbit hole, becoming deeply affected by the darkness in our world. He forgets about classwork and, most of all, his relationship with his girlfriend Rachel suffers. After a gruesome murder on campus, things get even worse.
Because the night before, Chris dreamed about it.
He dreamed about the rape, the knife wounds, the agonizing cries. He experienced it vividly — from the killer's perspective. Why is he experiencing this? Is it related to his research? The terror on campus ramps up as Rachel's roommate goes missing… just as Chris comes face to face with a killer. The killer who died years ago.
What is the entity's game? How does it involve Chris? And even more frightening: What does this evil being want with Rachel? Chris's life isn't the only thing he has to put on the line. He could risk the love of his life. He could risk his very soul…
THE INN, $2.99 at the Amazon Kindle Store. Enrolled in KDP Select and Kindle Unlimited. (a 37,000 word short novel/novella)
---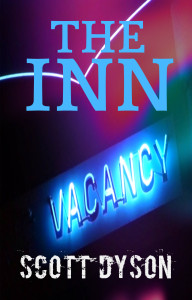 BAND TRIP TO PERIL…
The Jackson High School Band and student director Kimberly Bouton are making their biennial journey to a music festival in the deep South for fun and educational opportunities. Kim expects to deal with hormonal teenagers, a severe lack of sleep, and long boring bus rides, but the roadside inn where the band stays on their visit hides a sinister secret – and it translates to unimagined horrors for students and teachers alike…
Check into THE INN, where the guests are the entertainment…
---
THE CAVE $0.99 at the Amazon Kindle Store. Enrolled in KDP Select and Kindle Unlimited. (a 25,000 word novella)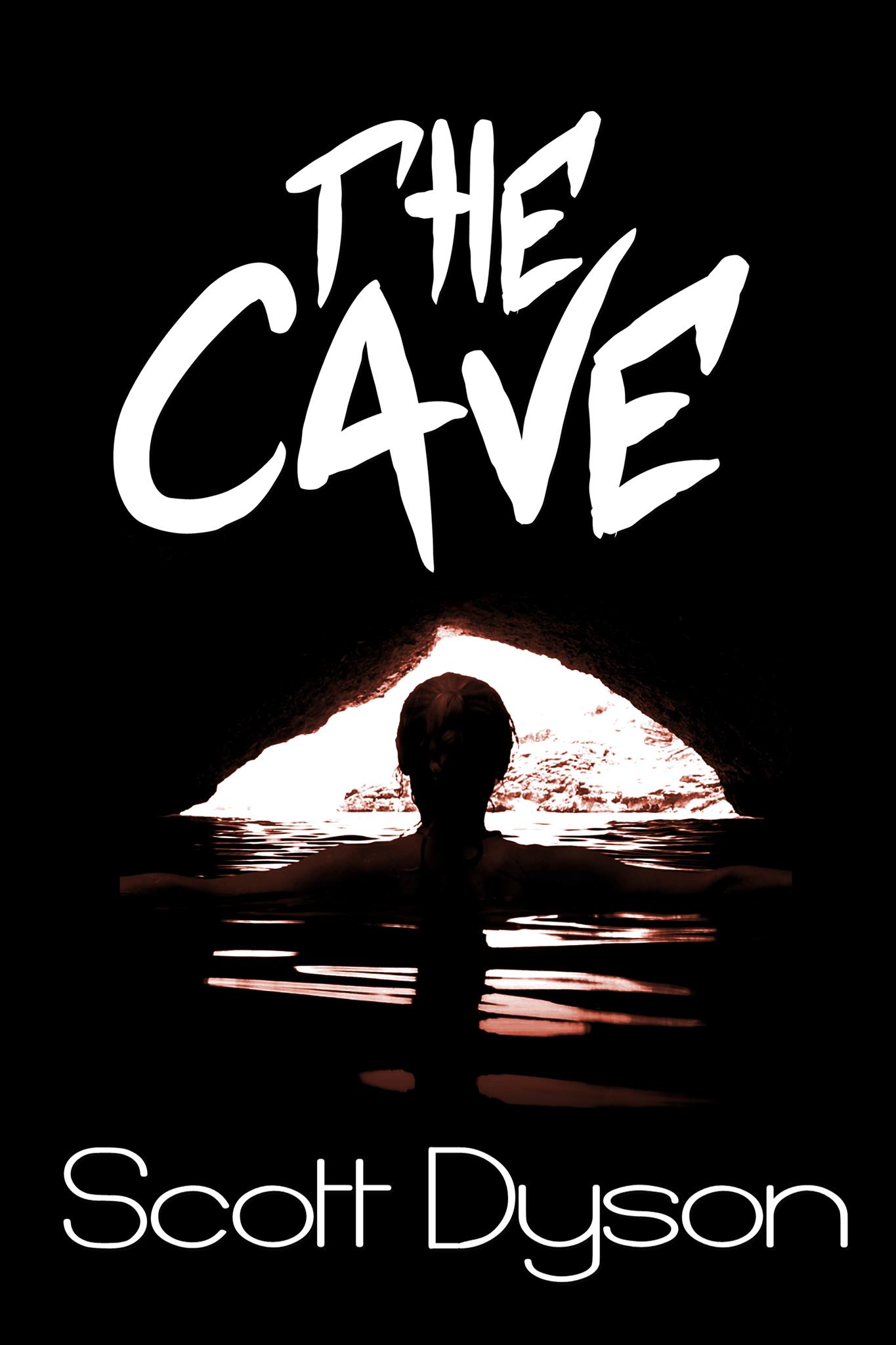 WHEN IS A CAVE NOT A CAVE?
While exploring the woods near their bike trails, four soon-to-be eighth grade boys make an exciting discovery: a real cave! Of course they decide to explore it, and they make a pact to keep it as their very own secret.
But Steve breaks the pact in order to win the attention of the neighborhood girl that they all dream about: Gina Lawson. To their surprise, Gina wants in on their adventure. As the five of them explore further and deeper, they begin to realize that their cave is not simply a cave – but does the strange pocket of darkness merely pose serious danger, or does true evil lurk within?
A 25,000 word horror novella mixing teenage exuberance with a touch of the macabre. (Contains adult themes and some adult language.)
---
THE NEVER ENDING NIGHT, $0.99 at the Amazon Kindle Store, enrolled in KDP Select. A 27,000 word horror thriller novella.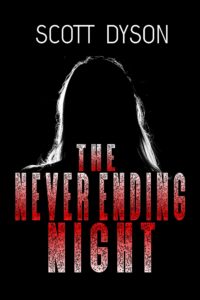 It's an ordinary summer, much like any other –- until the day the sun stopped rising.
First, cell phone service fails. Then the electricity goes out. Those who
leave aren't returning. Those who stay home are disappearing.
Or dying.
Beth Evans doesn't trust the neighbor who appoints himself block leader. She doesn't believe him when he proclaims that the danger comes from beyond
the ends of their street. All she wants is to keep her family safe, and
to do so, she must find the truth on her own.
But the most terrifying danger may be closer than Beth dreams…
---
14 DARK WINDOWS A Short Story Collection   $0.99 at Amazon Kindle Store.
DIE 6 $0.99 at the Amazon Kindle Store.  (6 short stories ranging from 2500 words to 10,500 words)
THE STRIKER FILES 3-in-1 Collection $0.99 at the Amazon Kindle Store.  (contains the bonus short story GARAGE SALE)
*****