My short story collection, 14 DARK WINDOWS, is almost ready for release.  I thought that now would be as good a time as any to reveal the cover: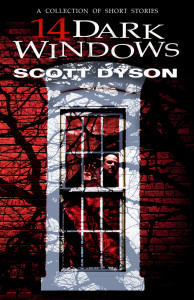 If it looks familiar, it might be because I'm using a different version of my SOLE OCCUPANT cover, also done by the talented Mr. Rich Siegle.
The collection should be out by this time next week!
*****