I wrote a short story that I called "The Grillmaster" and which was released today in the anthology I JUST WANTED TO GRILL. The story is only 1300 words and the anthology only contains four stories (37 pages). The price is $0.99.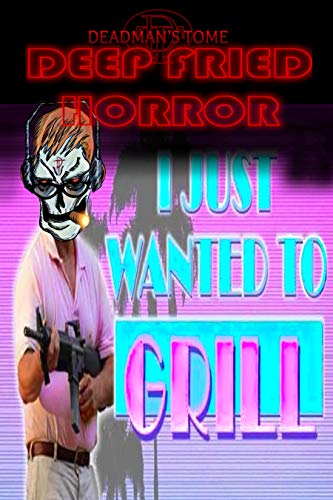 There's a bit of a backstory to my own tale. Back in the 1990's I was part of a couple of Delphi forums, one called the Book and Candle Pub, the other called the Horror Discussion Group. Both forums were dedicated to reading and writing horror.
One of the participants of both forums was a talented writer named "Vinnie." Vinnie wrote a story called "The Butcher" for a contest, though I don't remember which forum it was posted in. I was reminded of the children's rhyme about the butcher, the baker and the candlestick maker. So I wrote one called "The Baker." Vinnie followed up with one about a candlestick maker, though he didn't call it that. Vinnie has since passed away, killed too young in a motorcycle accident.
When J.C. Deadman put out a call for a flash fiction story themed around "grilling" (I'm assuming it was related to the July 4th holiday, since that's when this all went down), I started thinking about the short story I wrote back then. What if that serial killer lived somewhere and got ticked off about a neighbor's party? And what if he didn't want to have his M.O. tied to someplace so close to home?
You want to know what happens, give it a read. I JUST WANTED TO GRILL is only $0.99 on Amazon as an ebook.
And there you have it. A new Scott Dyson short story!
#