My novel, RECIPROCAL EVIL, will be released either Friday, November 9th, or Monday, November 12th. I'm excited; it's the first new release I've had in a couple of years. It's my longest work to date, clocking in at over 50K words. What's it about, you ask?
There's a serial killer on the loose. And he might be working for the Devil…
Student Chris Jones is obsessed with finding meaning in his life. Researching the historical existence of evil, he falls down the rabbit hole, becoming deeply affected by the darkness in our world. He forgets about classwork and, most of all, his relationship with his girlfriend Rachel suffers. After a gruesome murder on campus, things get even worse.
Because the night before, Chris dreamed about it.
He dreamed about the rape, the knife wounds, the agonizing cries. He experienced it vividly — from the killer's perspective. Why is he experiencing this? Is it related to his research? The terror on campus ramps up as Rachel's roommate goes missing… just as Chris comes face to face with a killer. The killer who died years ago.
What is the entity's game? How does it involve Chris? And even more frightening: What does this evil being want with Rachel? Chris's life isn't the only thing he has to put on the line. He could risk the love of his life. He could risk his very soul…
Doesn't that sound good? I hope so!
So: Onto the cover!
Ready?
Here it is…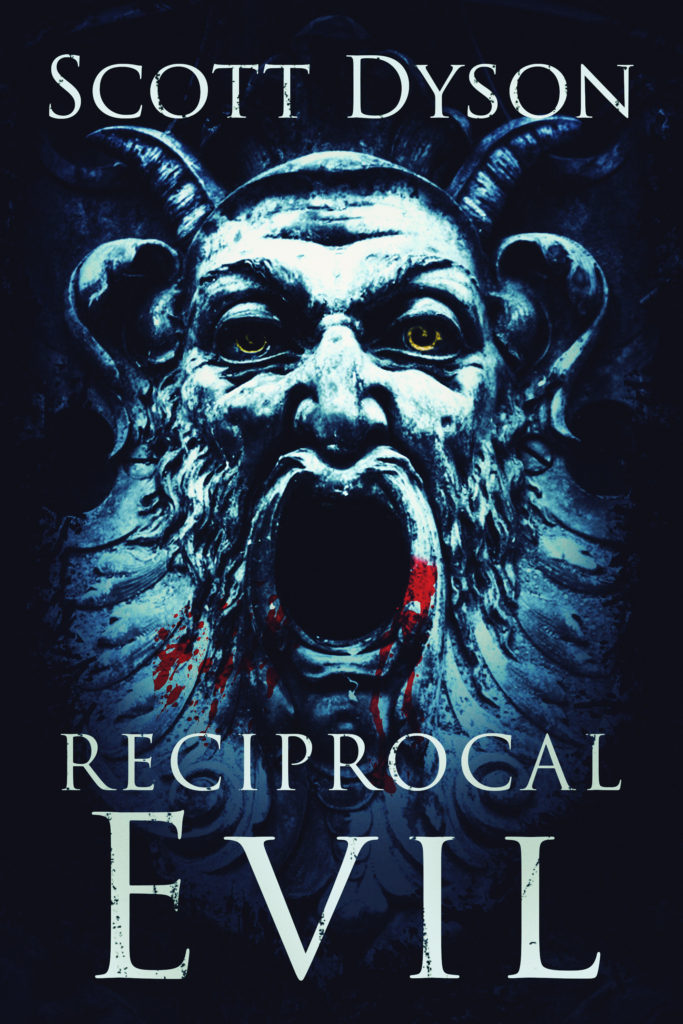 Watch for special release pricing of RECIPROCAL EVIL! Coming very soon!
*****